A coworking space in Montreal,
is it really what I need?
Many believe that a coworking space is a place where there are different companies, each with their private and closed office. It's wrong.
The coworking rather refers to the fact of working in an open common area. Privacy is therefore a concept that must be forgotten when choosing coworking.
This is mainly aimed at self-employed workers and small businesses made up of a few people, including start-ups (start-ups). Coworking often has a collaborative or even community aspect, depending on the location.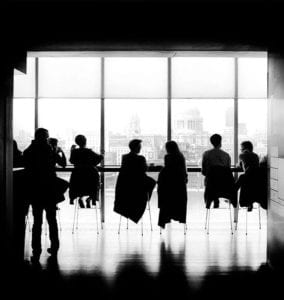 WHY IS THERE NO COWORKING SPACE AT THE OLD MONTREAL BUSINESS CENTER?
On our side, we rather offer private offices for rent, which guarantee peace and privacy for our clients. We also offer, virtual office , virtual address and conference room rental and administrative support services. Only the reception, conference rooms and kitchenette are common areas.
However, just because we haven't set up a coworking space in Montreal doesn't mean that our clients don't fraternize with each other. On the contrary, at the Old Montreal Business Center reigns a spirit of frank camaraderie!
CONTACT US
Fill out this form and we will answer to you within 12 hours
OR
Join Us by phone : 514-907-9016 and receive a response within 2 minutes
Why you should Contact us?
-To find out about availability
-In order to know our last limited promotions
-Have more details on how it works
-Have an answer to a specific point
-Have a customized package
-In order to reserve exclusively and guarantee the availability